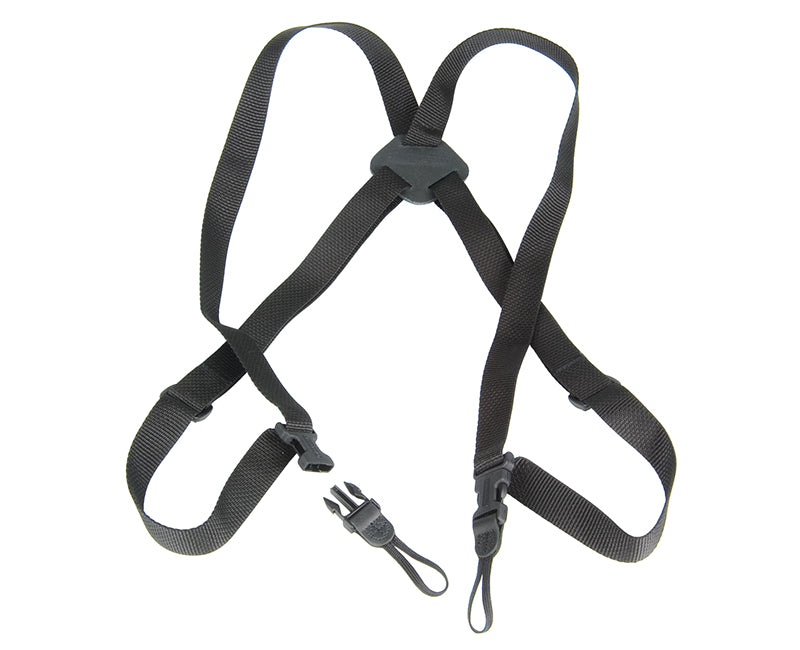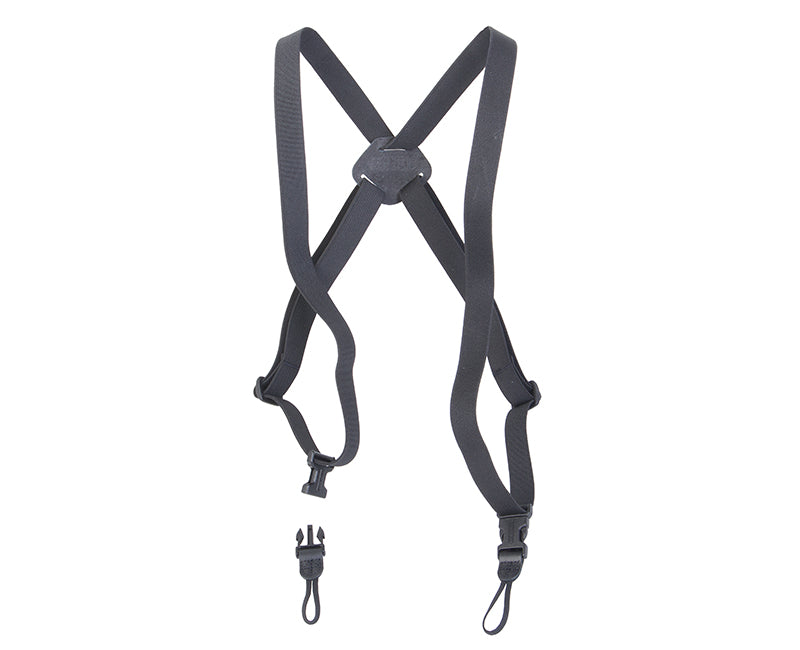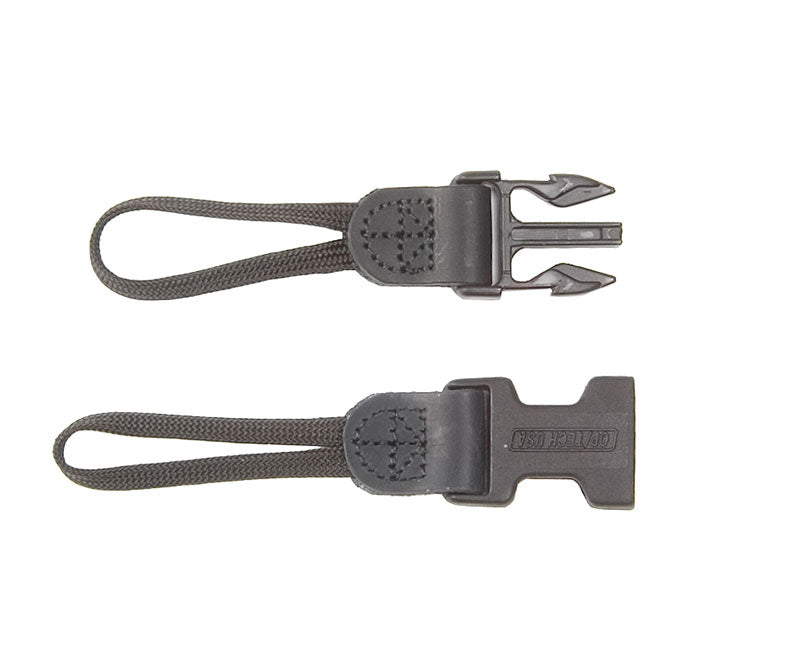 Binocular Harness
The Binocular Harness is a perfect solution for those seeking a simple, light-weight harness to hold and support binoculars. It easily self-adjusts to comfortably balance gear while in use or in idle position resting against the body. The unique loop attachment system enables the harness to quickly snap in place using our Uni-Loop Quick Disconnects (included with harness).
READ MORE
The QD connectors can then be used on many other OP//TECH strap configurations. Harness does not compete for space with backpack straps and can be comfortably worn over or under a jacket. Offered in either a webbing or elastic version - the webbing version is non-stretch. While the elastic version allows binoculars to be held tighter against the body in the idle position. It then stretches so the binoculars can be comfortably brought up to the eyes for use.

(Looking for a camera strap that will work with the Binocular Harness? We recommend the
Super Classic Strap
in the Uni-Loop version.)
FEATURES
Fits most binoculars
Available in both webbing and elastic versions
Self-adjusting design stabilizes gear against body
Enables gear to glide up or down strap during use
Easy to attach and fully adjustable
One size fits most
SPECS
Recommended Comfort Load*:
Up to 15 lbs (6.8 kg)
Tensile Strength Each Uni-Loop Connector:
146lbs (66kg)
Carry Style:
Harness
# of Connection Points:
Two
Connection Type:
Uni-Loops
Strap Length:
Fully adjustable; one size fits most              
Quick Disconnects:
Yes
Materials:
Nylon webbing or elastic; leather back tab
Webbing Width:
1"
Made in the USA:
Yes
* Note: The recommended load is the amount of weight that can be comfortably carried on the strap. Straps can safely carry much more.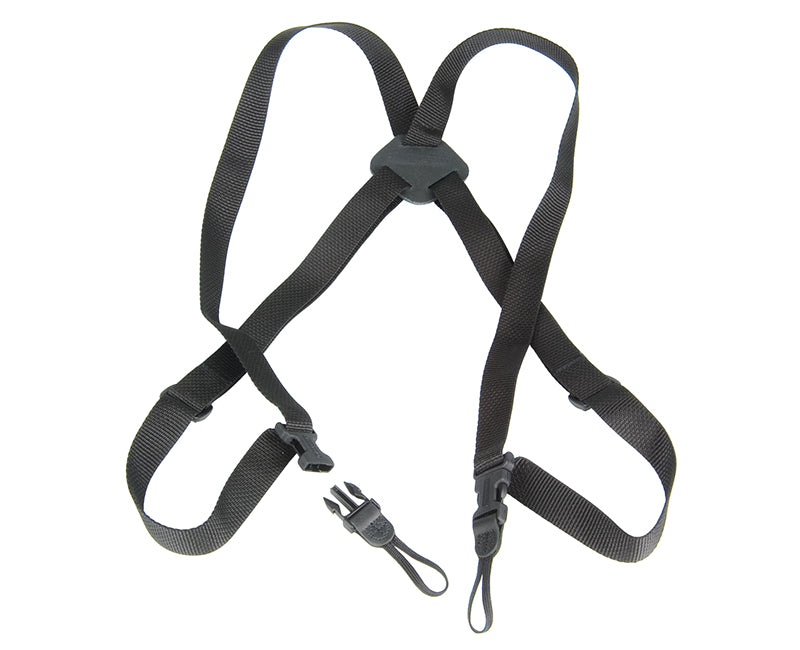 Binocular Harness
Sale price

$17.99
Regular price
Choose options