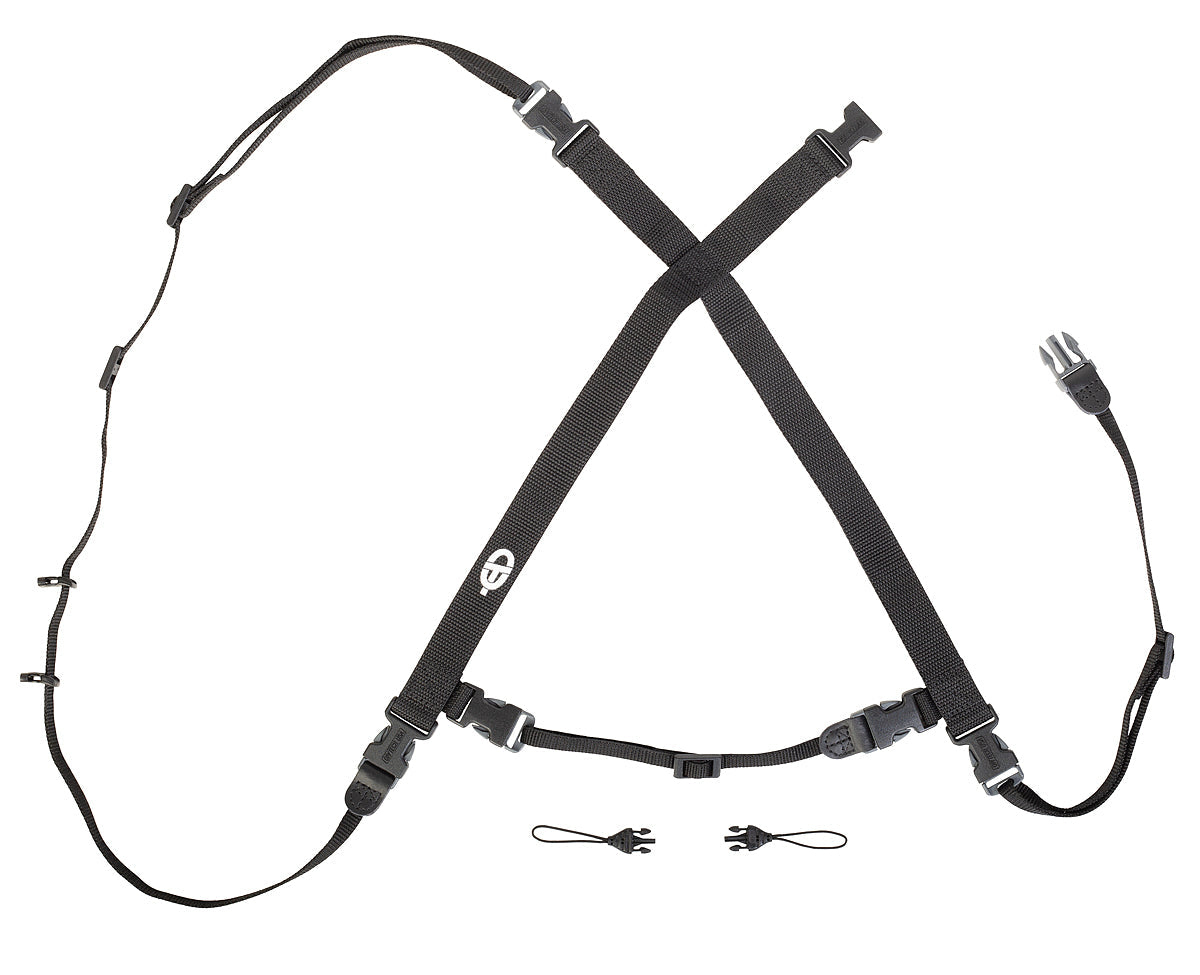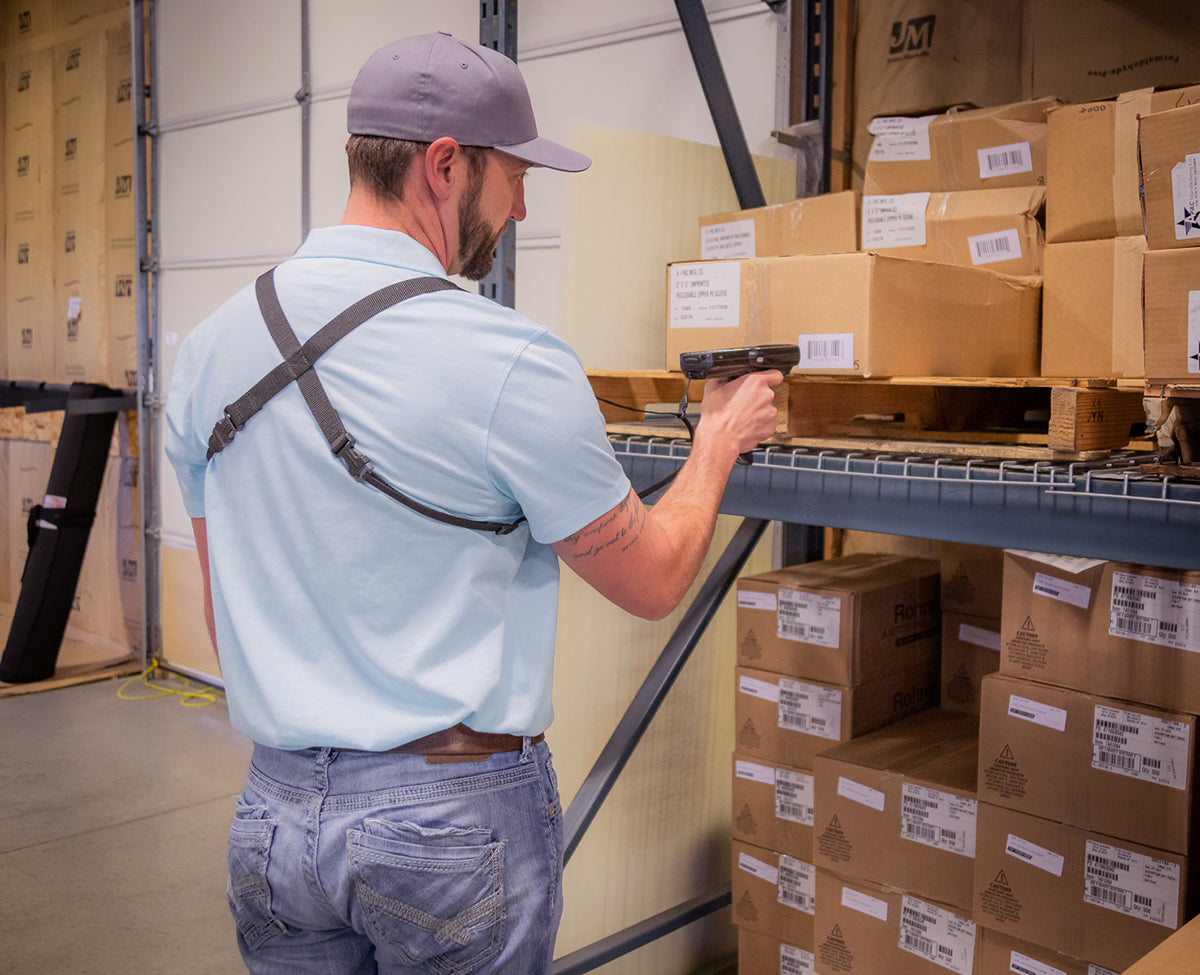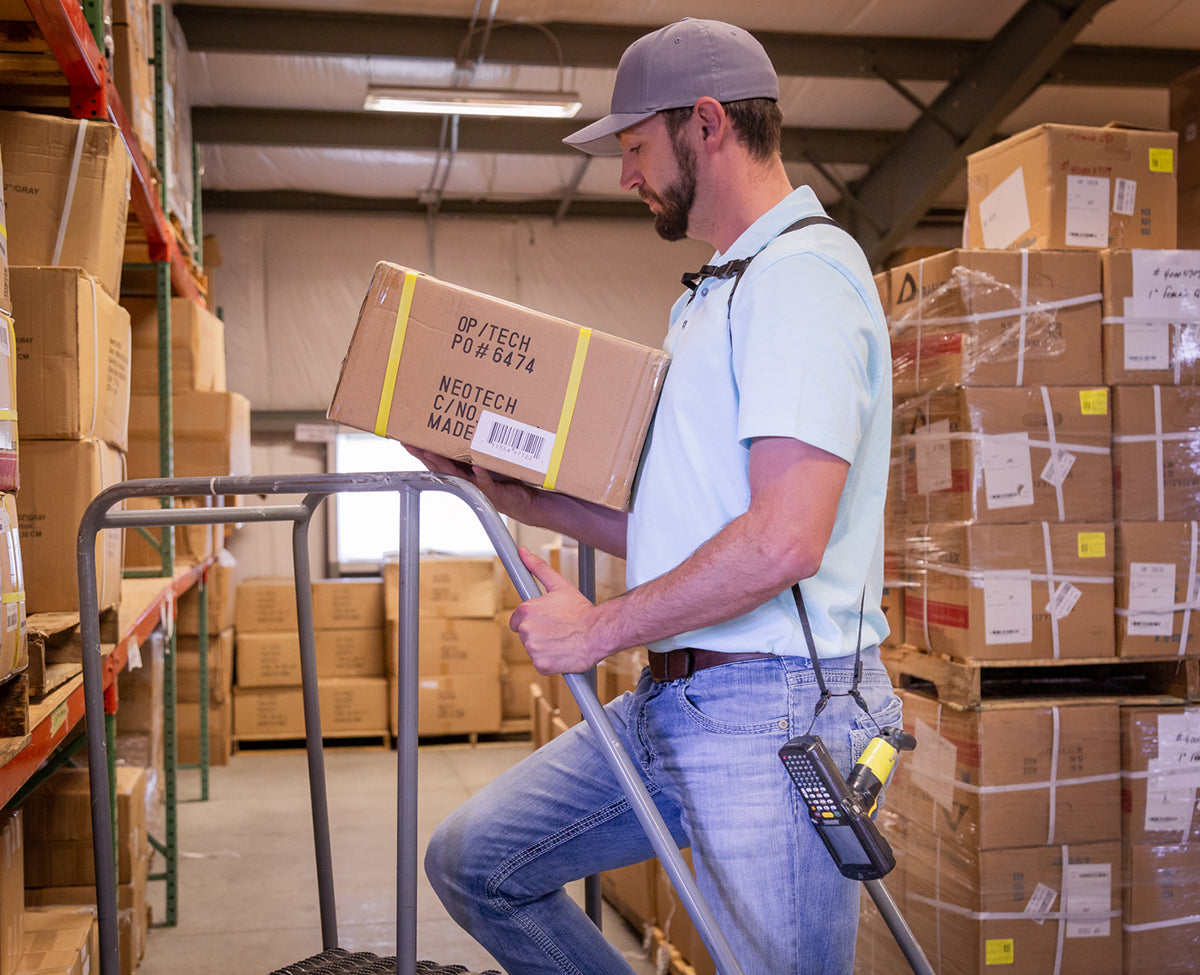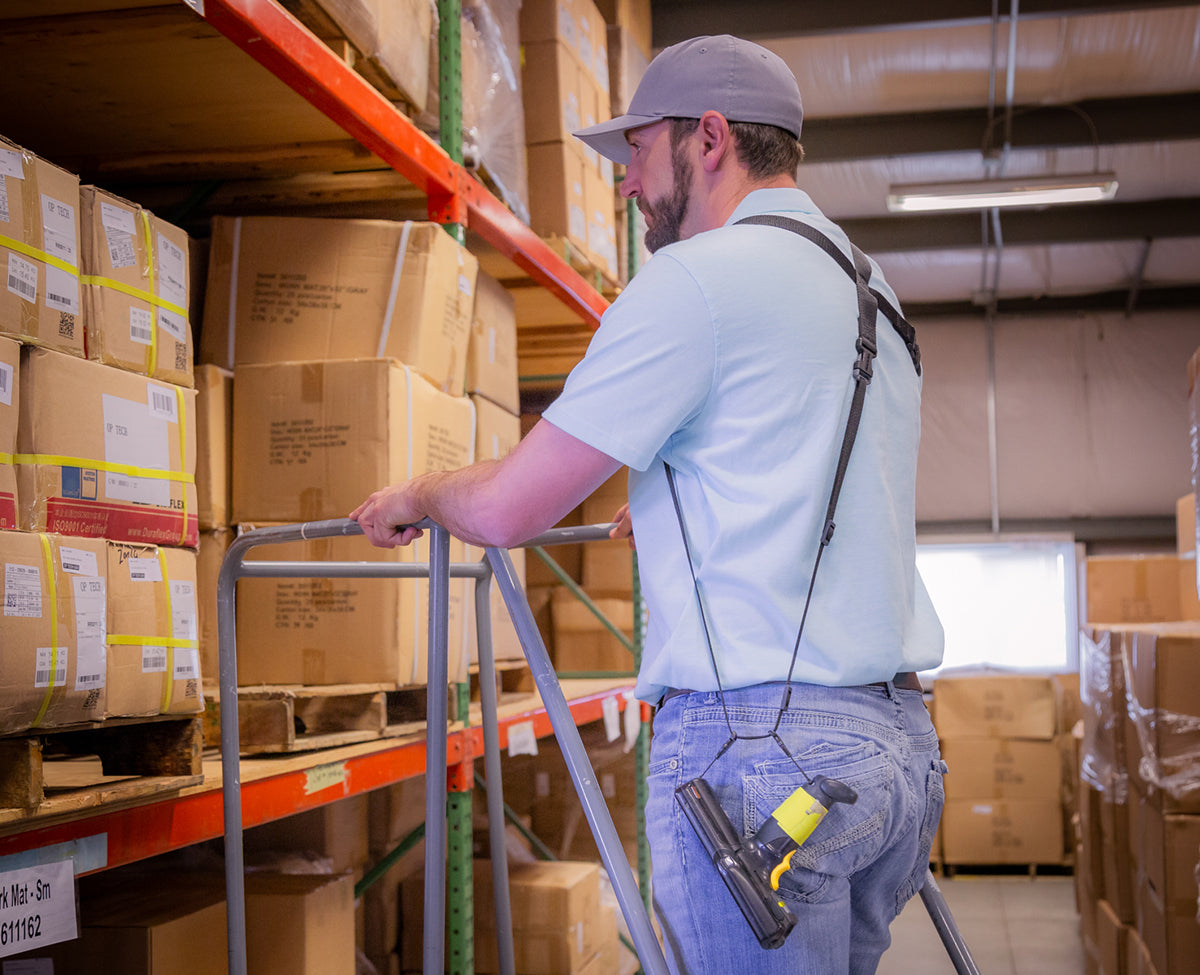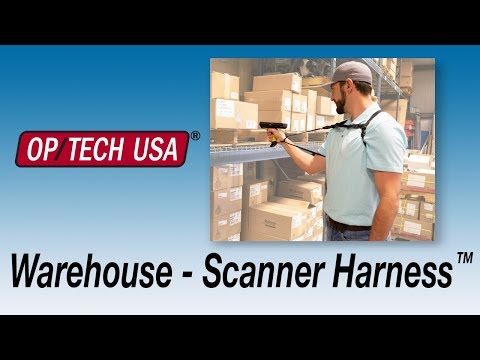 Scanner Harness - Webbing
The Scanner Harness - Webbing version allows warehouse staff to work with both hands until scanner is needed. Scanner hangs conveniently at the hip for instant access and remains attached to the harness where it can freely glide up and down. The Quick Disconnects hold the harness securely in place, yet will break away for safety in an emergency situation.

READ MORE
It also features a triglide stop adjuster that prevents the scanner from slipping too far to the rear when in the rest position. Efficiency increases when there's no fumbling for a scanner that has slipped behind the body.
The Scanner Harness is ideal for personnel working at the floor level with an operating range of approximately thigh-height to eye-height. (2) Mini Quick Disconnects remain on the scanner and can be fastened to the harness in just a couple of seconds for quick and easy access. Extra Mini QD Loop Connectors available separately to allow the Scanner Harness to be used with multiple devices.

FEATURES
Scanner glides freely up and down sling
Scanner remains attached to the harness for security
Comfortable for men or women
Easily adaptable for right-hand or left-hand use
Breakaway connectors that release with 8-10 lbs of force for safety in an emergency
Available in several sizes to fit virtually any body size and shape
Extra Mini QD Loop Connectors available for additional scanners
SIZING
Approximate Size (standard t-shirt sizes)
Small: Petite - Women's XS / Men's XXS 
Regular: Women's XS - Men's Medium 
Large: Men's Medium - Men's XL 
X-Large: Men's XXL and Larger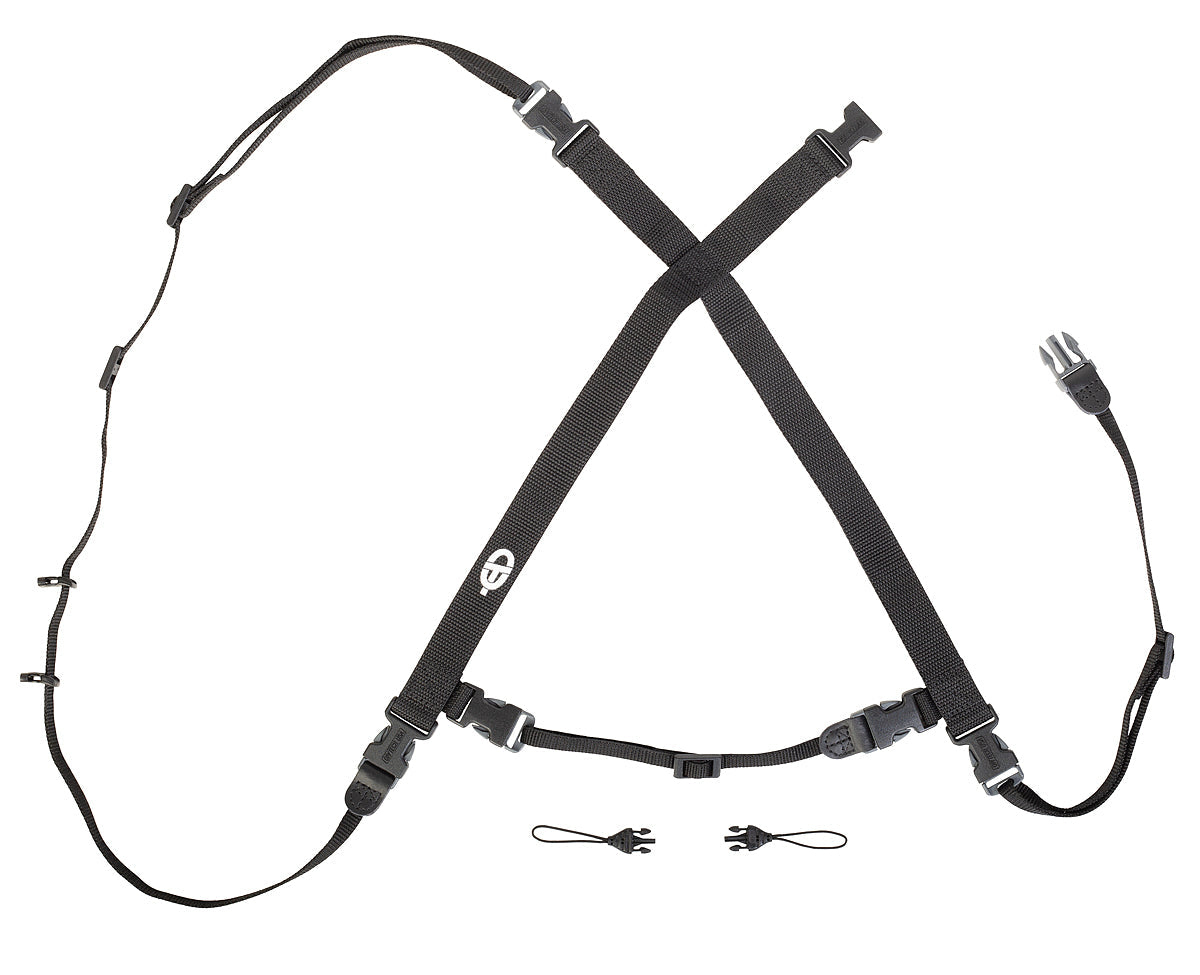 Scanner Harness - Webbing
Sale price

$23.75
Regular price
Choose options