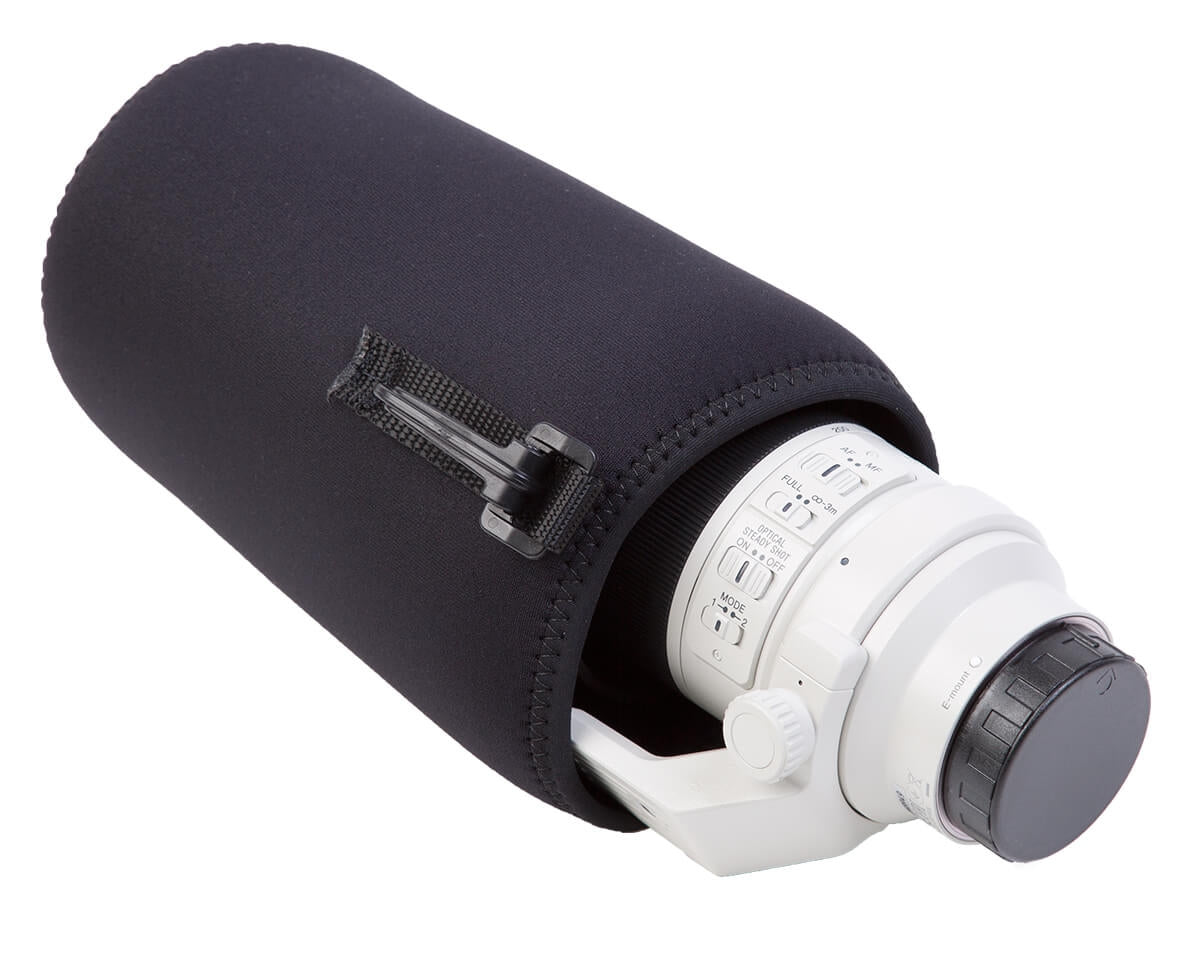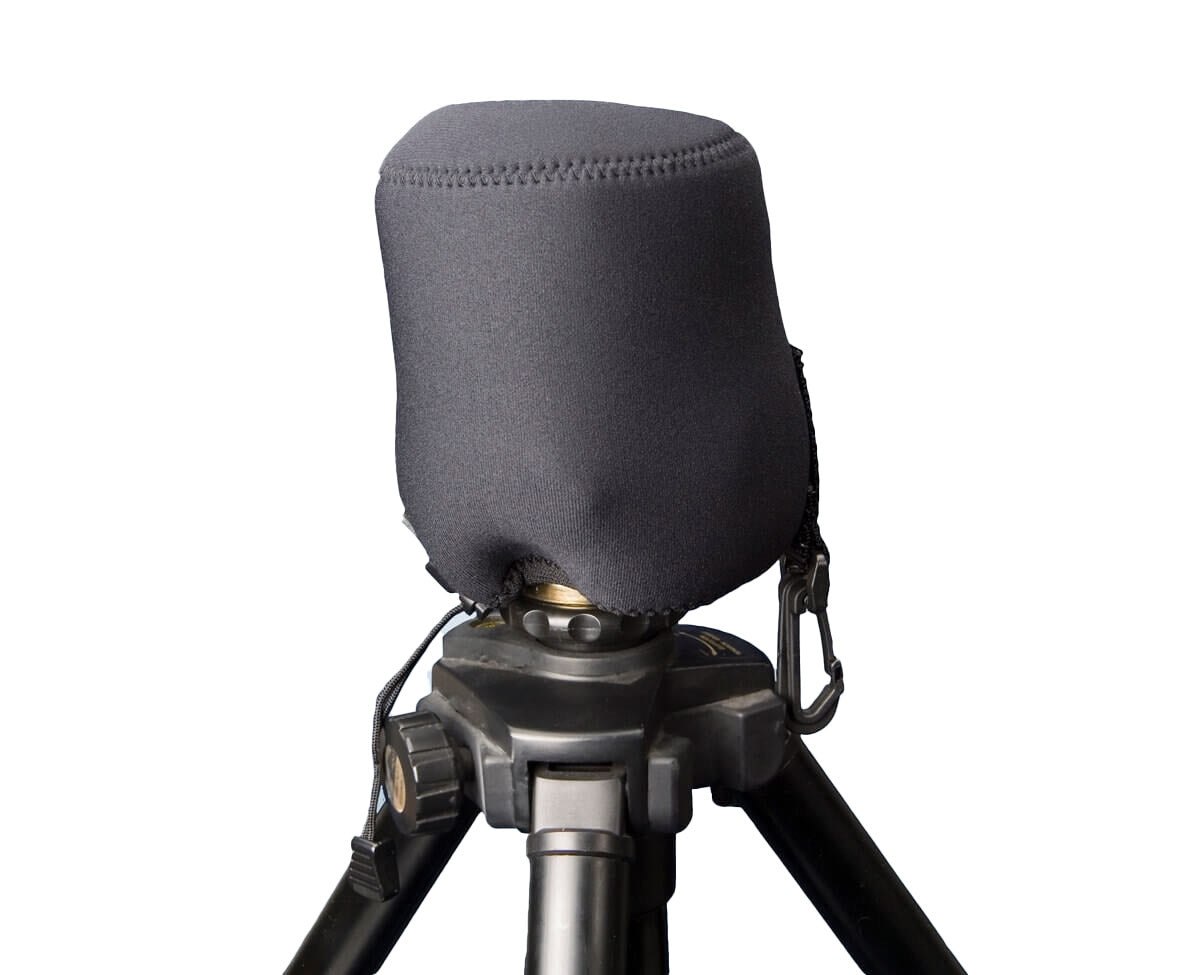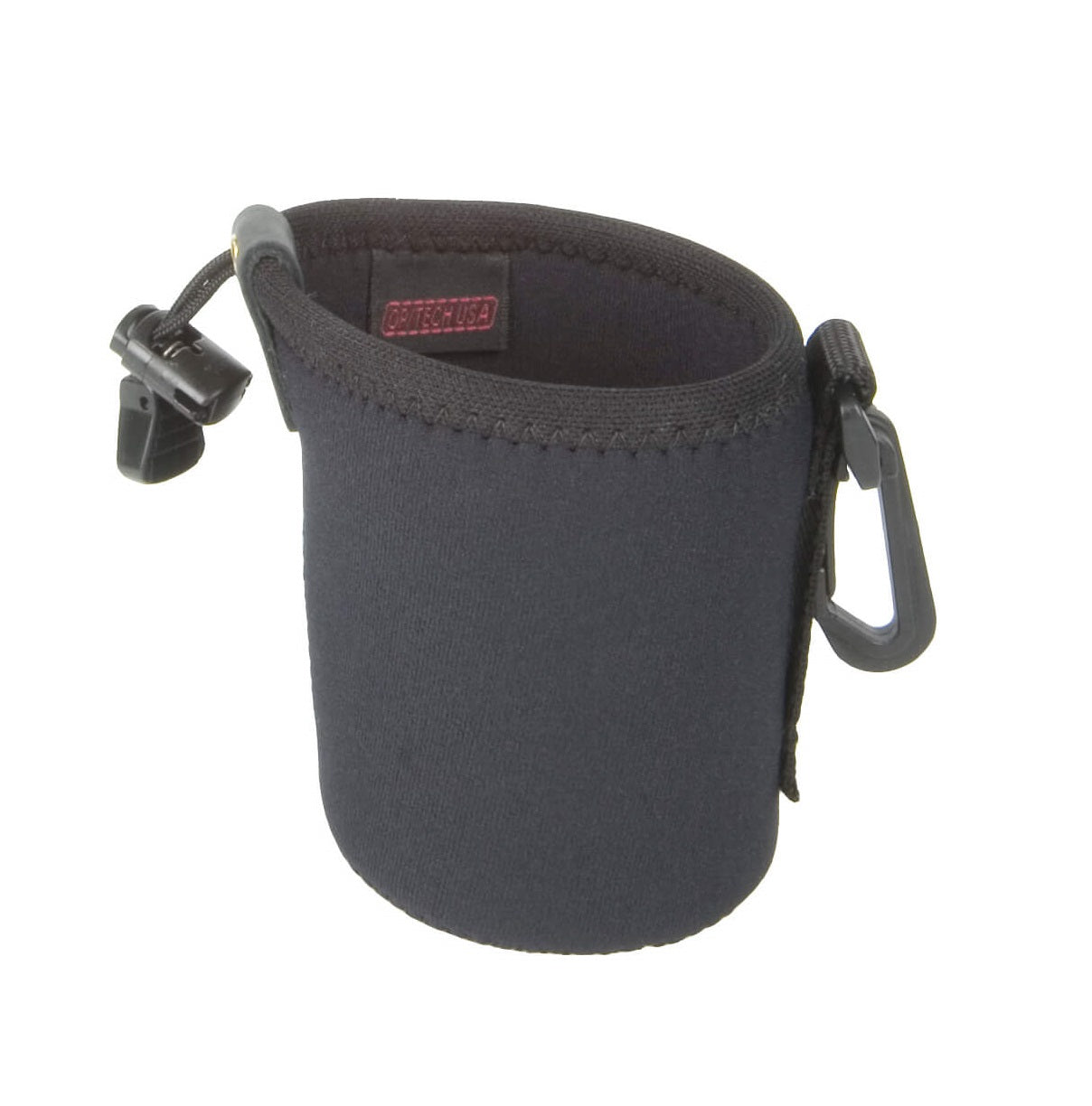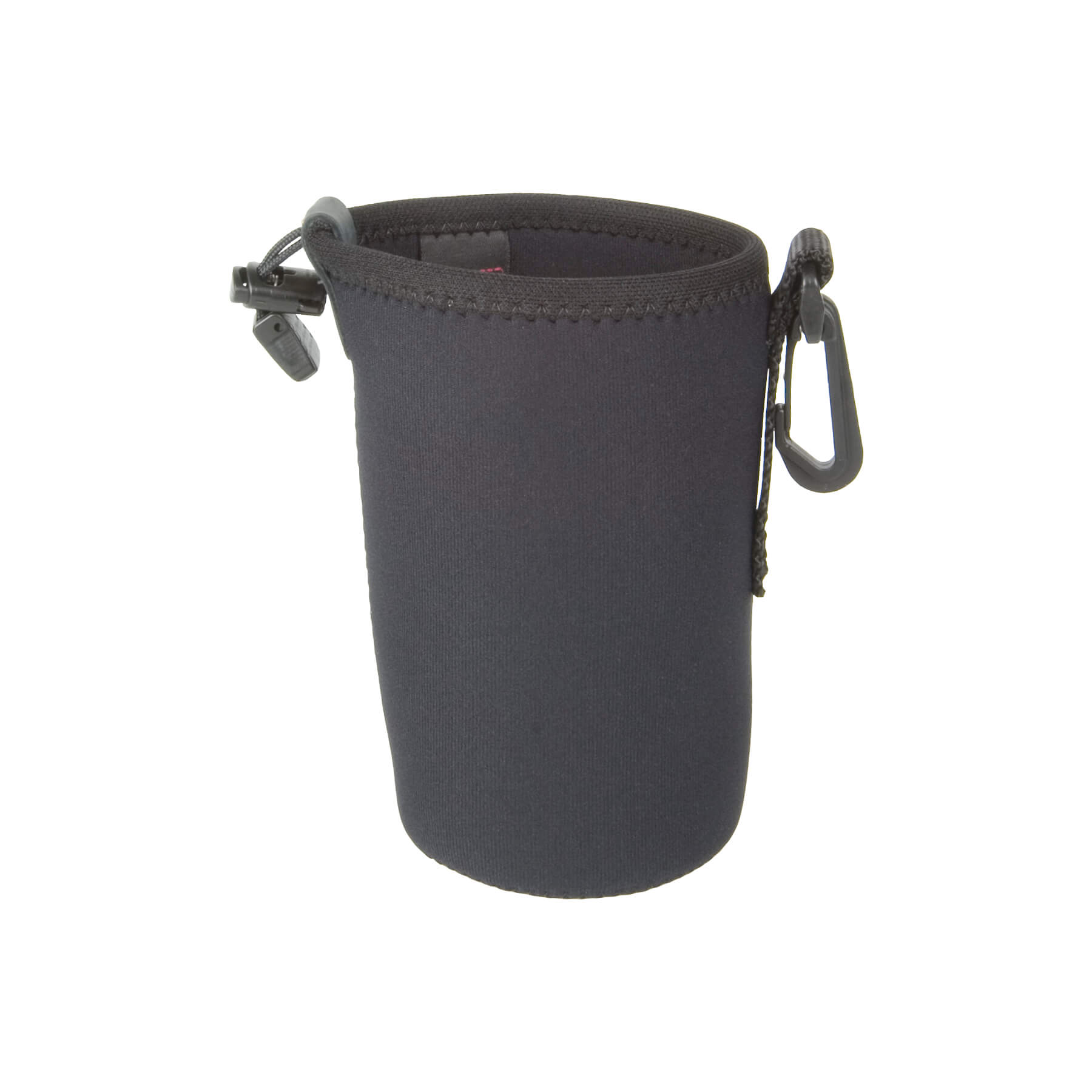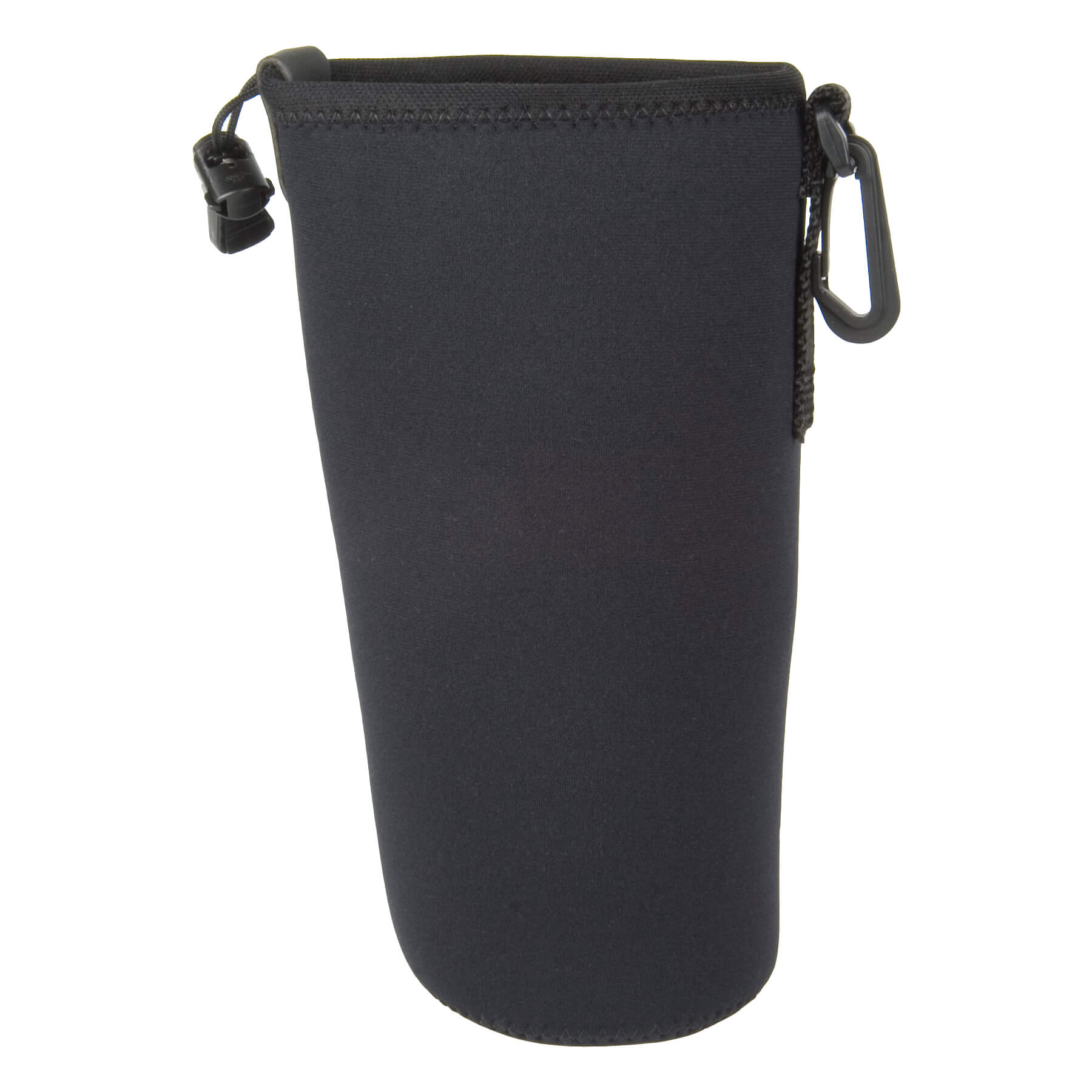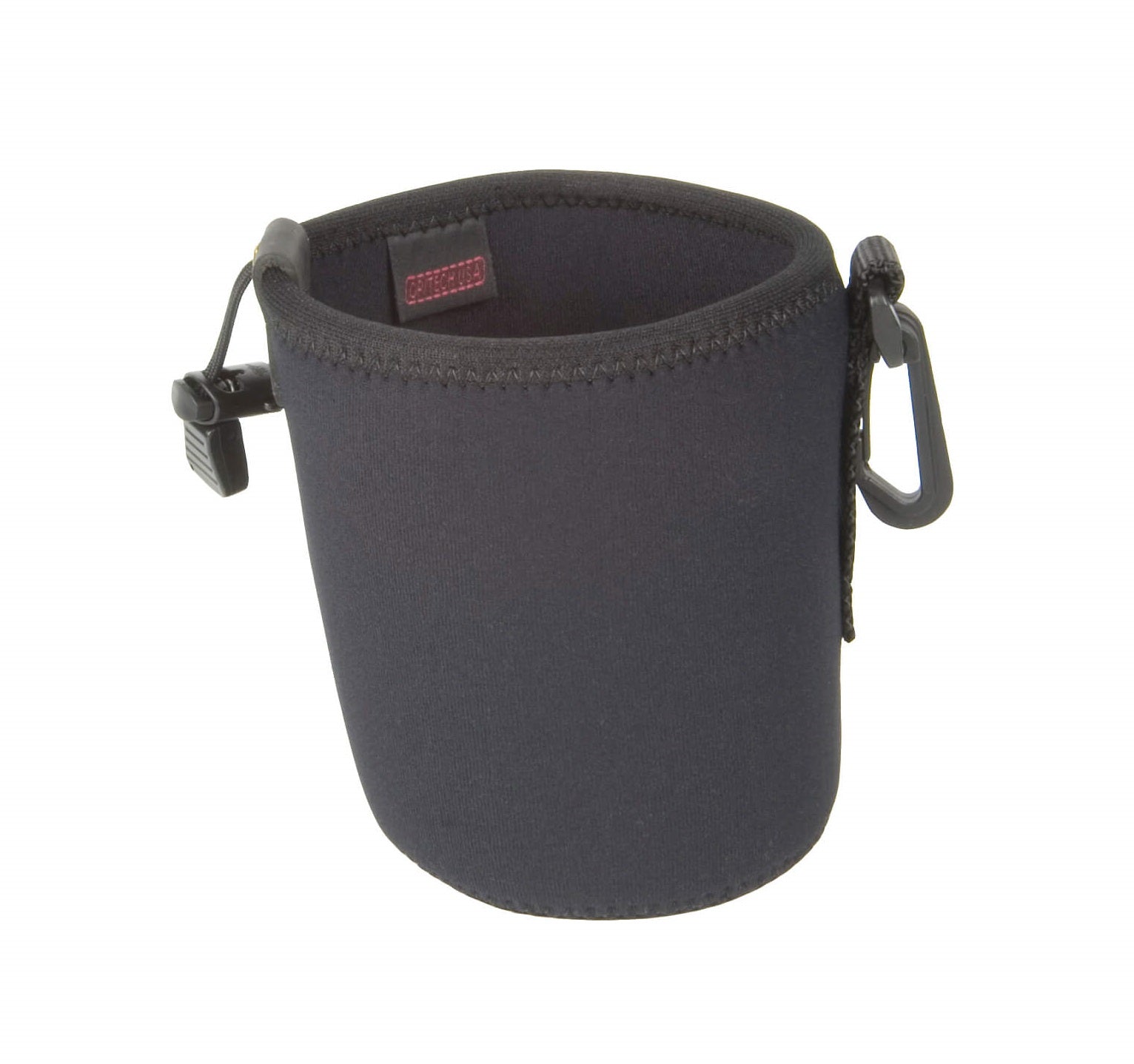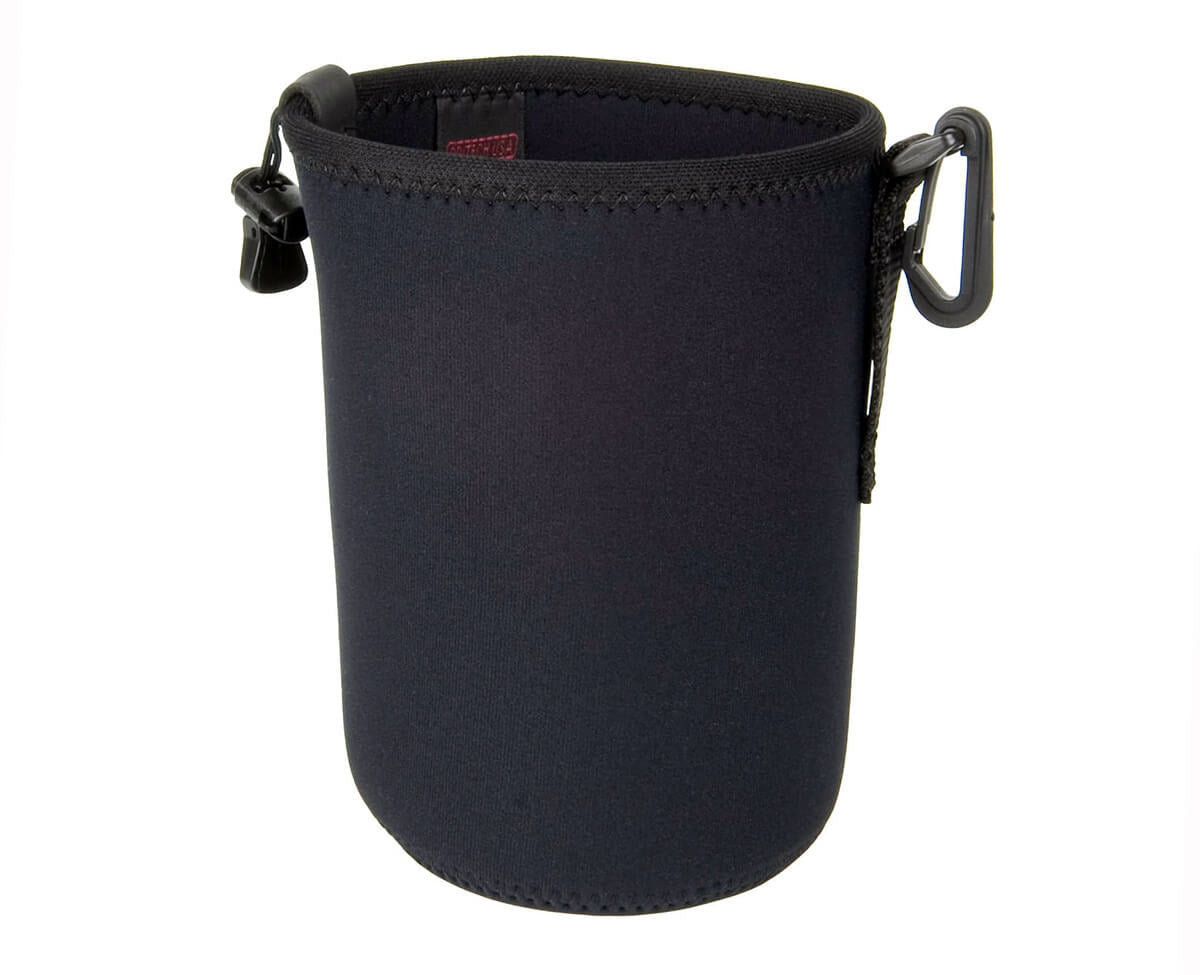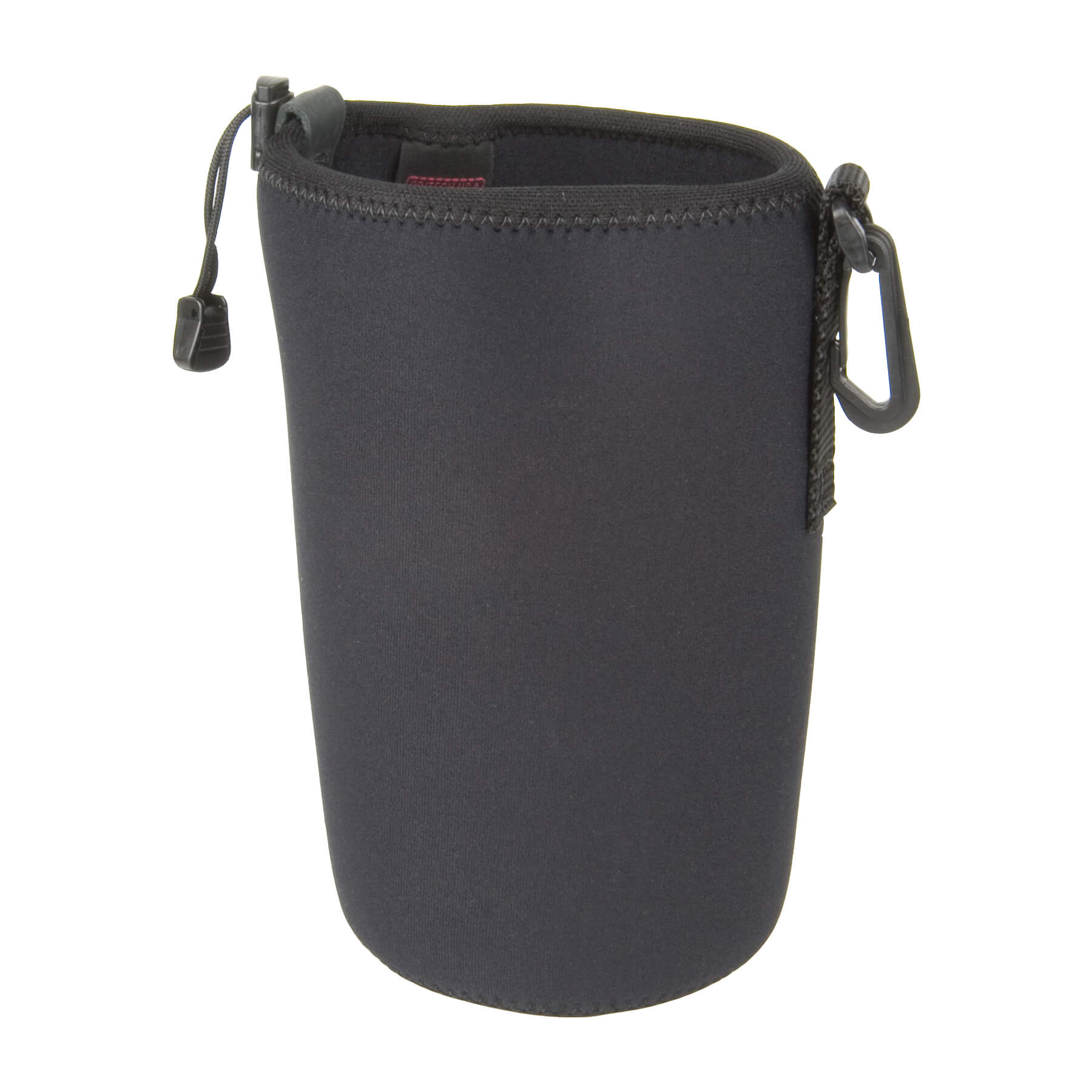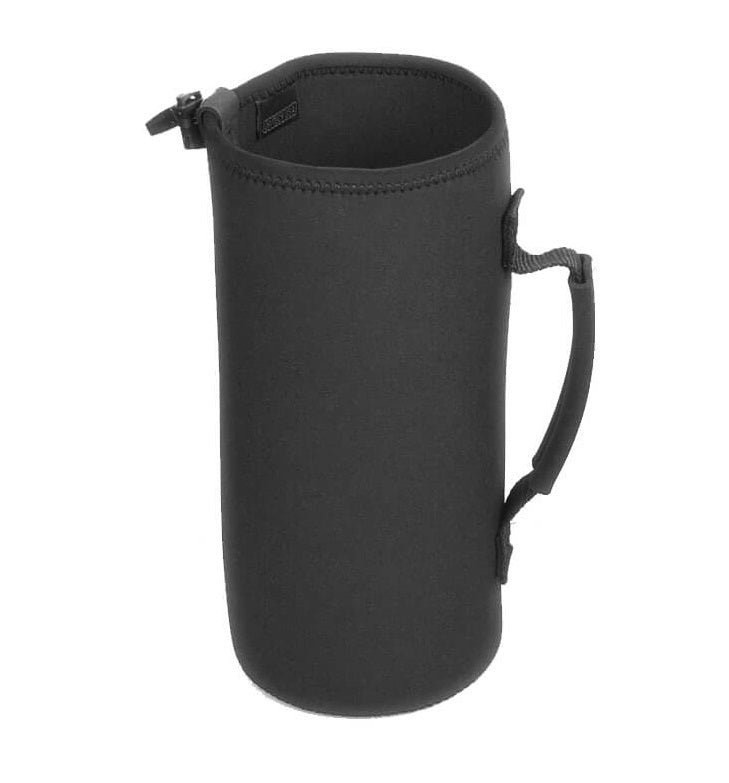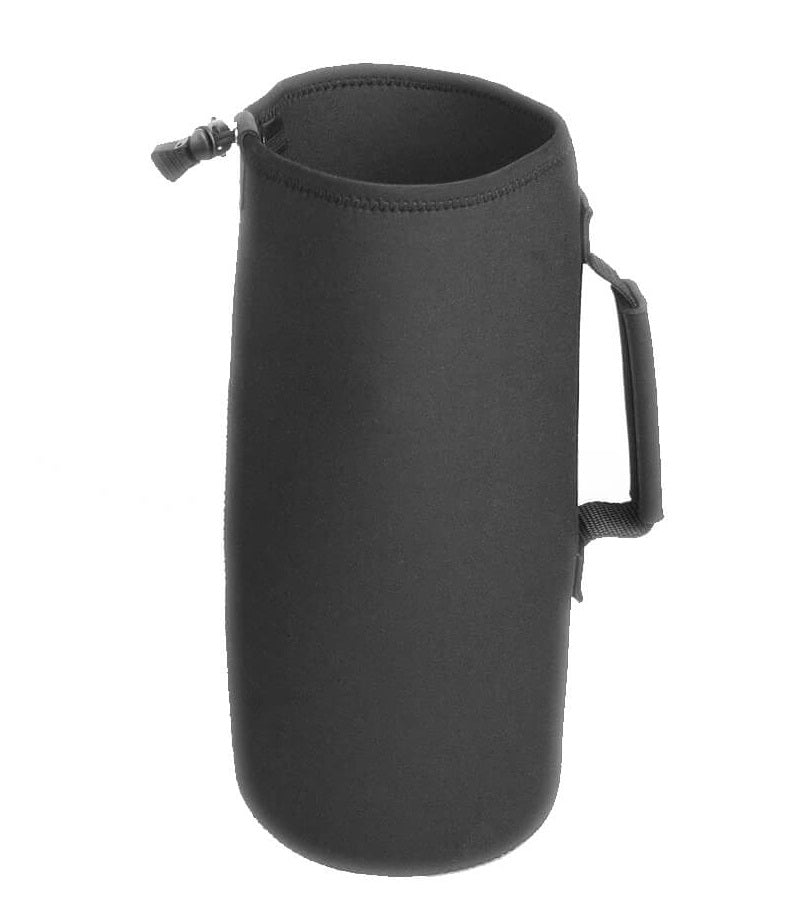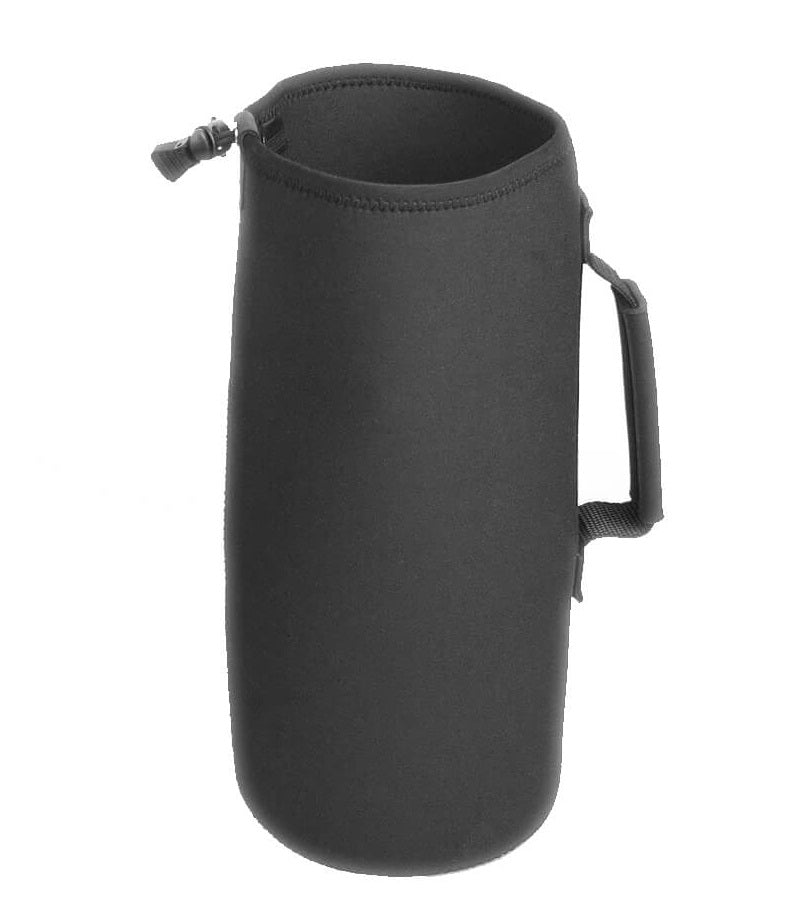 Snoot Boot
The Snoot Boot offers ideal protection and convenience for camera lenses. Cylindrical and tapered design helps form-fit the pouch to accommodate many lens shapes and sizes. The wide-mouth opening makes it easy to retrieve gear while the drawstring closure secures it tightly with a spring lock. The Snoot Boot can be attached to a belt or D-ring of a photo vest, allowing it to be quickly accessible at all times. Cover can also be used to safeguard tripod ball heads when not in use.
FEATURES
Soft, durable neoprene pouch protects lenses from dust, moisture and impact
Wide-mouth opening for easy access
Cylindrical design for better fit

Works great on tripod ball heads

Drawstring closure, belt loop and snap hook attachment keeps the lens secure and easy to access
Available in Wide Body sizes to accommodate large lenses
Connection type: belt loop and snap hook (except Wide Body XL & Wide Body XXL which have a neoprene-covered handle)
SIZING
Mini: 3" Ø x 4" L (7.6cm x 10.2cm)
Small: 3.2" Ø x 6" L (8.1cm x 15.2cm)
Medium: 3.5" Ø x 8" L (8.9cm x 20.3cm)
Large: 3.6" Ø x 9" L (9.1cm x 22.9cm)
Wide Body Small: 4" Ø x 5" L (10.2cm x 12.7cm)
Wide Body Medium: 4.5" Ø x 6.5" L (11.4cm x 16.5cm)
Wide Body Large: 4.5" Ø x 8" L (11.4cm x 20.3cm)
Wide Body XL: 4.5" Ø x 10" L (11.4cm x 25.4cm)
Wide Body XXL: 5" Ø x 12" L (12.7cm x 30.5cm)

"Ø" is the large diameter dimension of the lens
"Long" is the overall length of the lens including the caps
Note: Dimensions given are the actual pouch size. Allow an extra 1" (2.5cm) beyond the length of your lens to ensure a proper fit.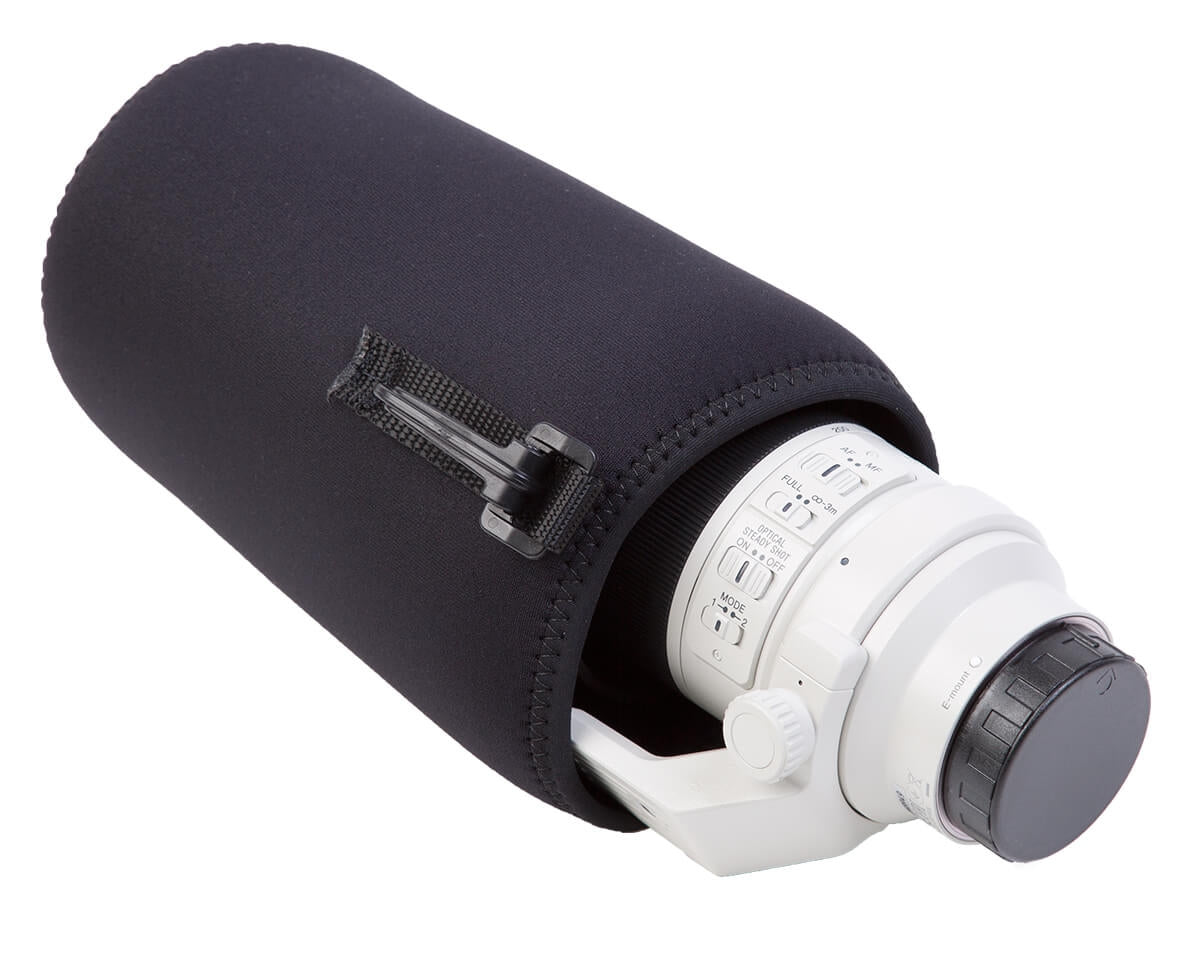 Snoot Boot
Sale price

$16.30
Regular price
Choose options